EZSPHERE™
Cell Culture Ware for Spheroid Formation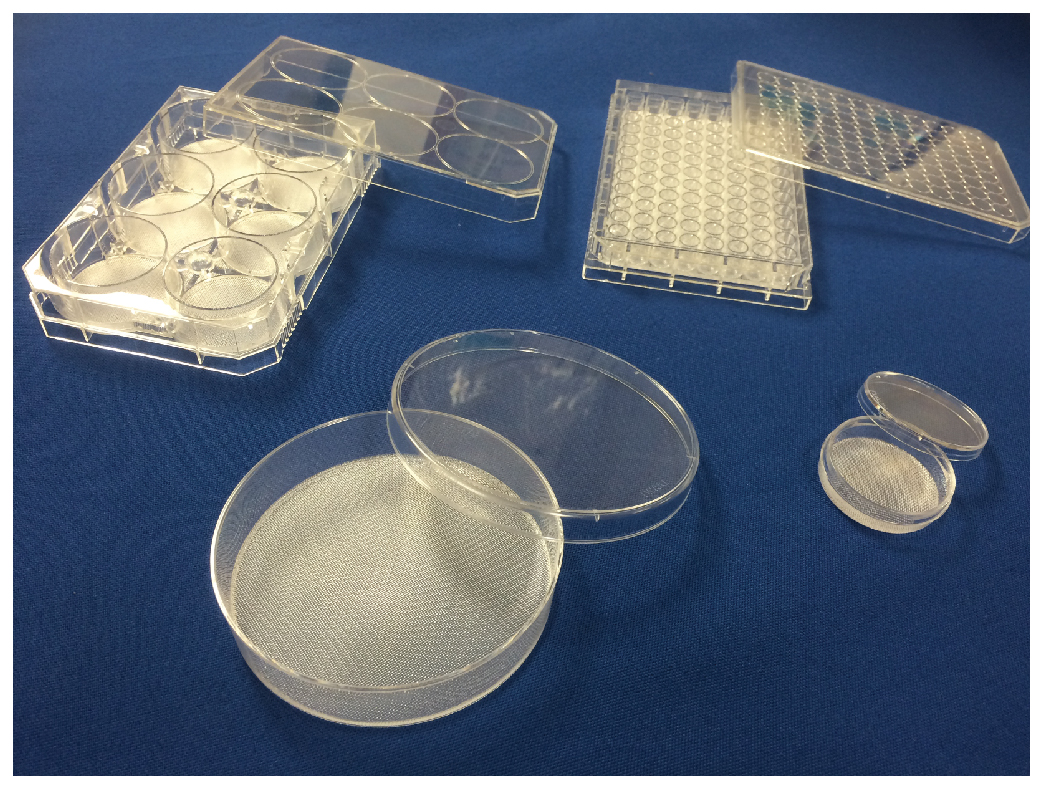 Three dimensional (3D) cell culture systems have gained in popularity as invaluable tools in broad applications of cell biology. 3D multi-cellular cell aggregates (Spheroid) can be formed by using a low attachment culture surface. However, variability in forming spheroids has been a persistent problem. EZSPHERE is specifically designed to form a large number of uniformly sized Spheroids and Embryoid Bodies (EBs).
Features
The surface of EZSPHERE is coated with very low binding 2-methacryloyloxyethyl phosphorylcholine (MPC) polymer.
EZSPHERE has a lot of evenly designed micro wells on the surface. Inoculated cells drop into the micro wells and form uniformly sized Spheroids.
Spheroids can be formed efficiently in the round shape wells.
Publication
"Microfabric Vessels for Embryoid Body Formation and Rapid Differentiation of Pluripotent Stem Cells"
Unique micro-fabricated plastic vessel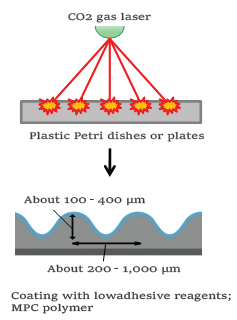 Useful for mass-production of EBs with uniform size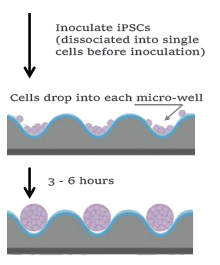 EB formation, proliferation and differentiation protocols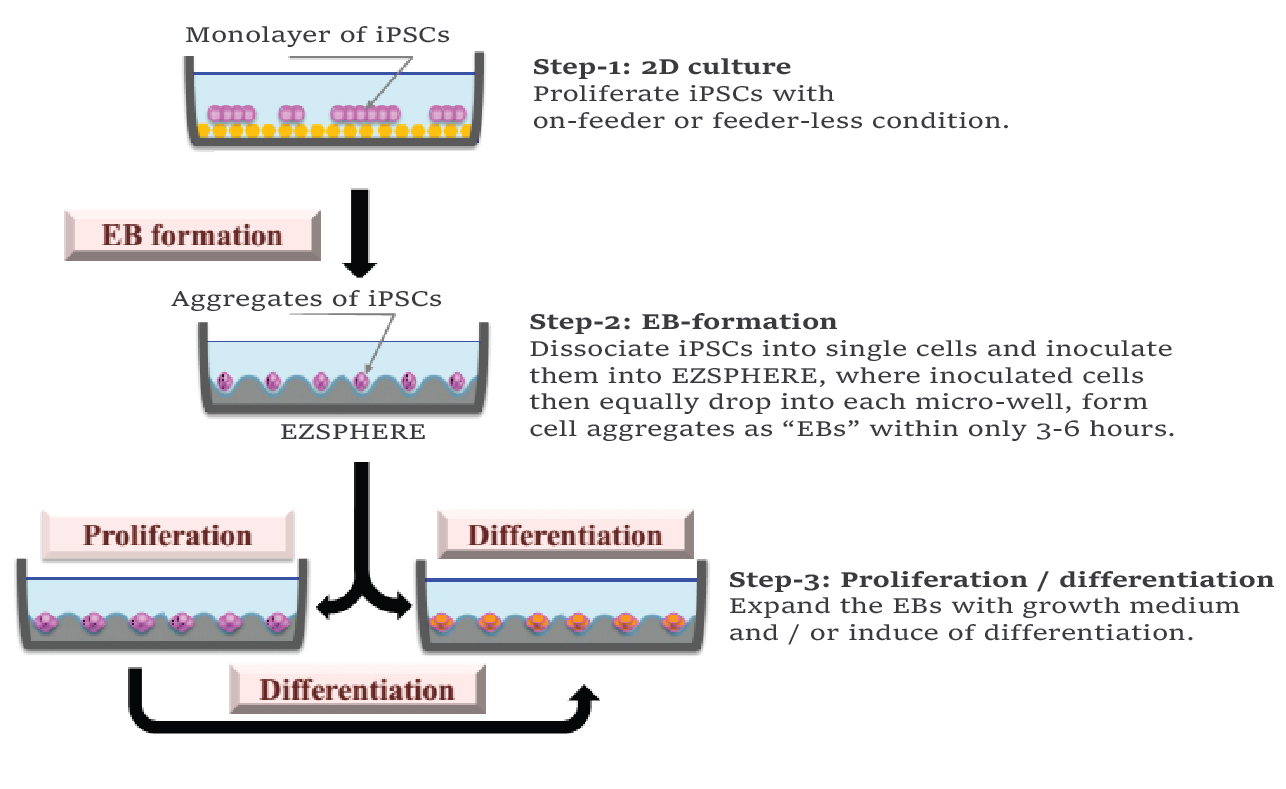 High efficient generation of EBs with uniform size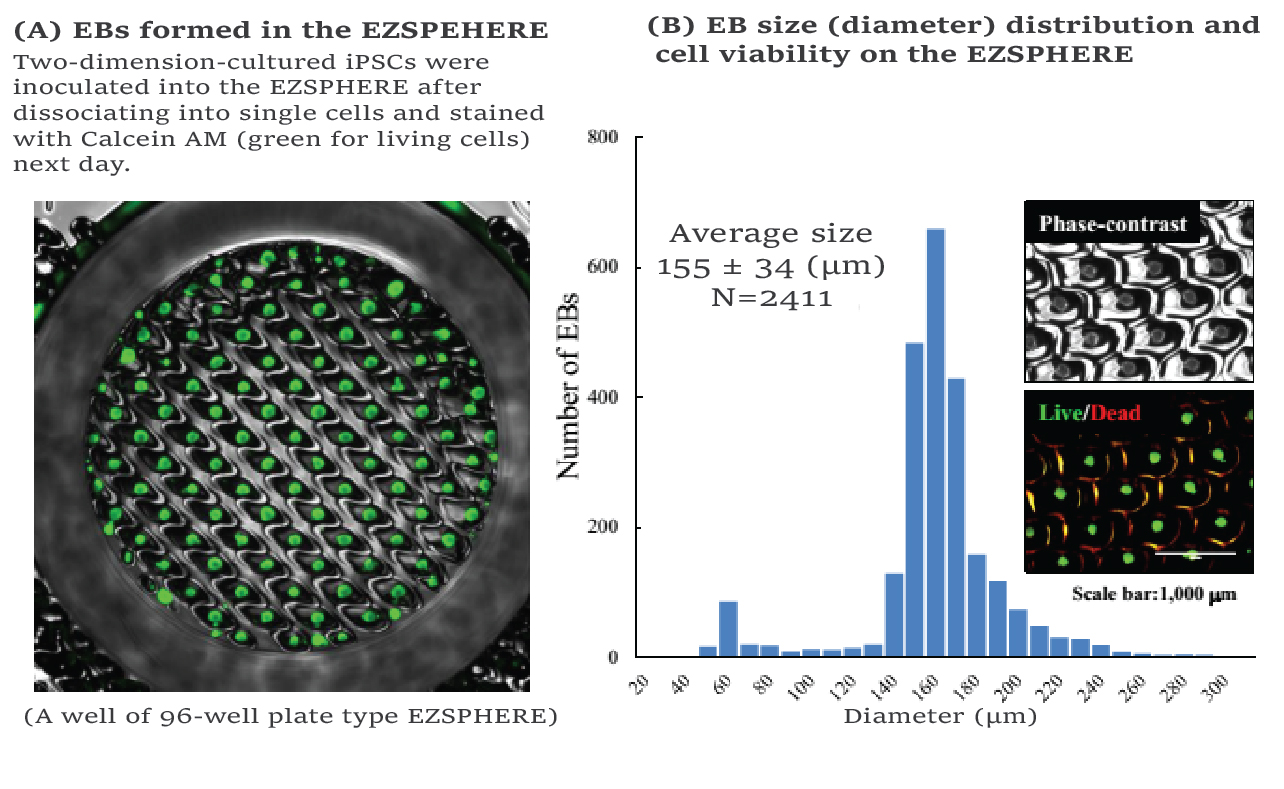 EB-size control with micro-well sizes or inoculating cell densities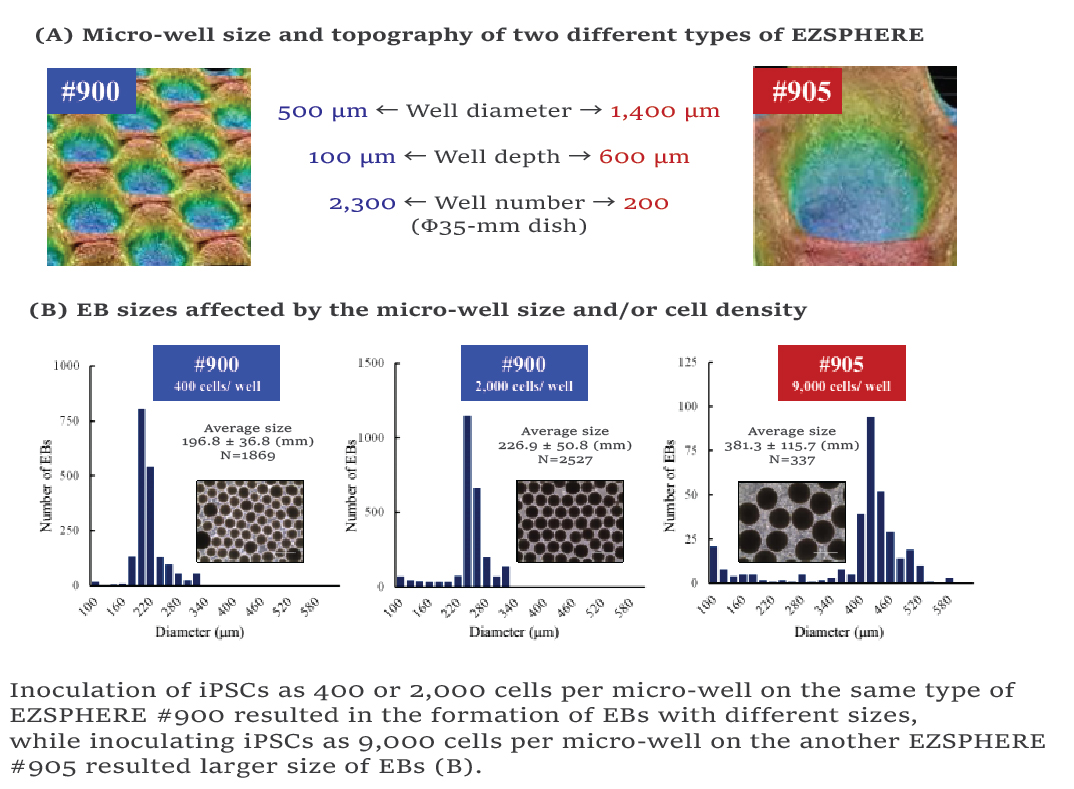 Proliferation of iPSCs with maintaining pluripotency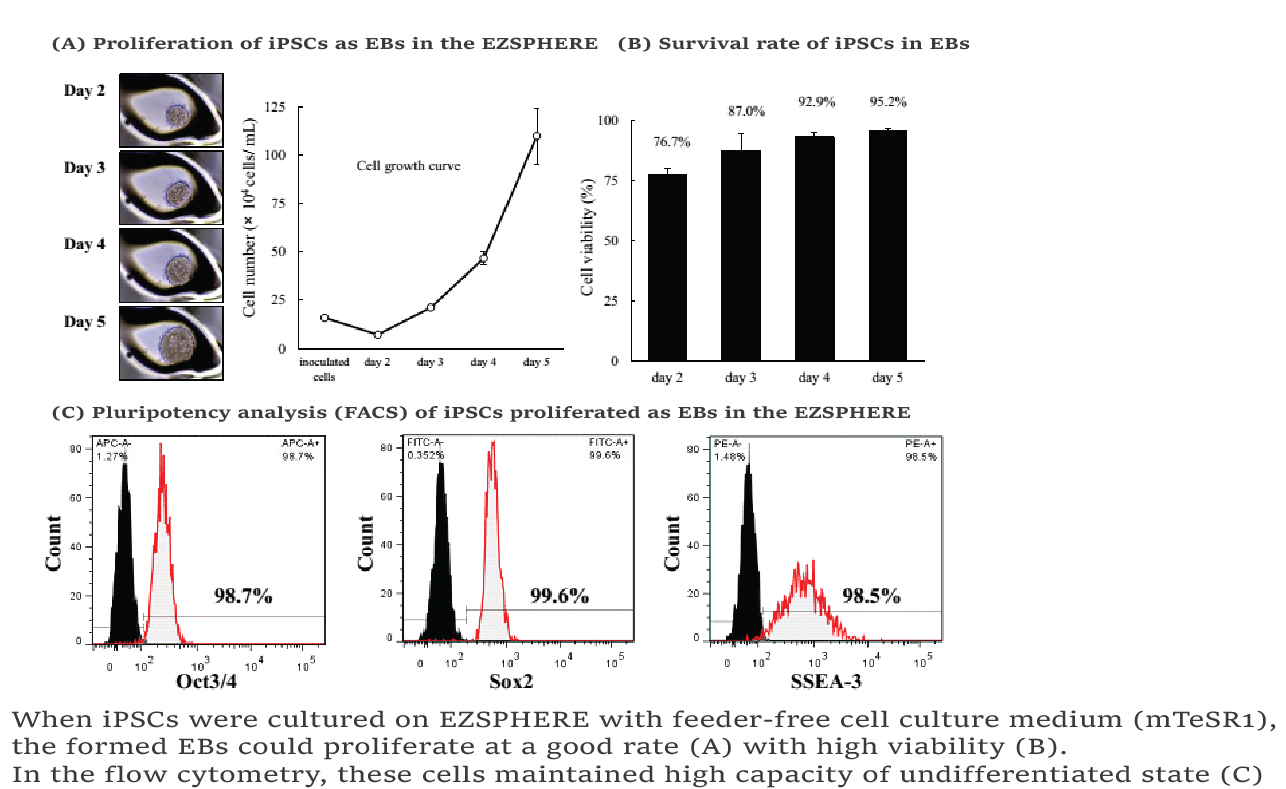 Induction of dopaminergic neurons from the EBs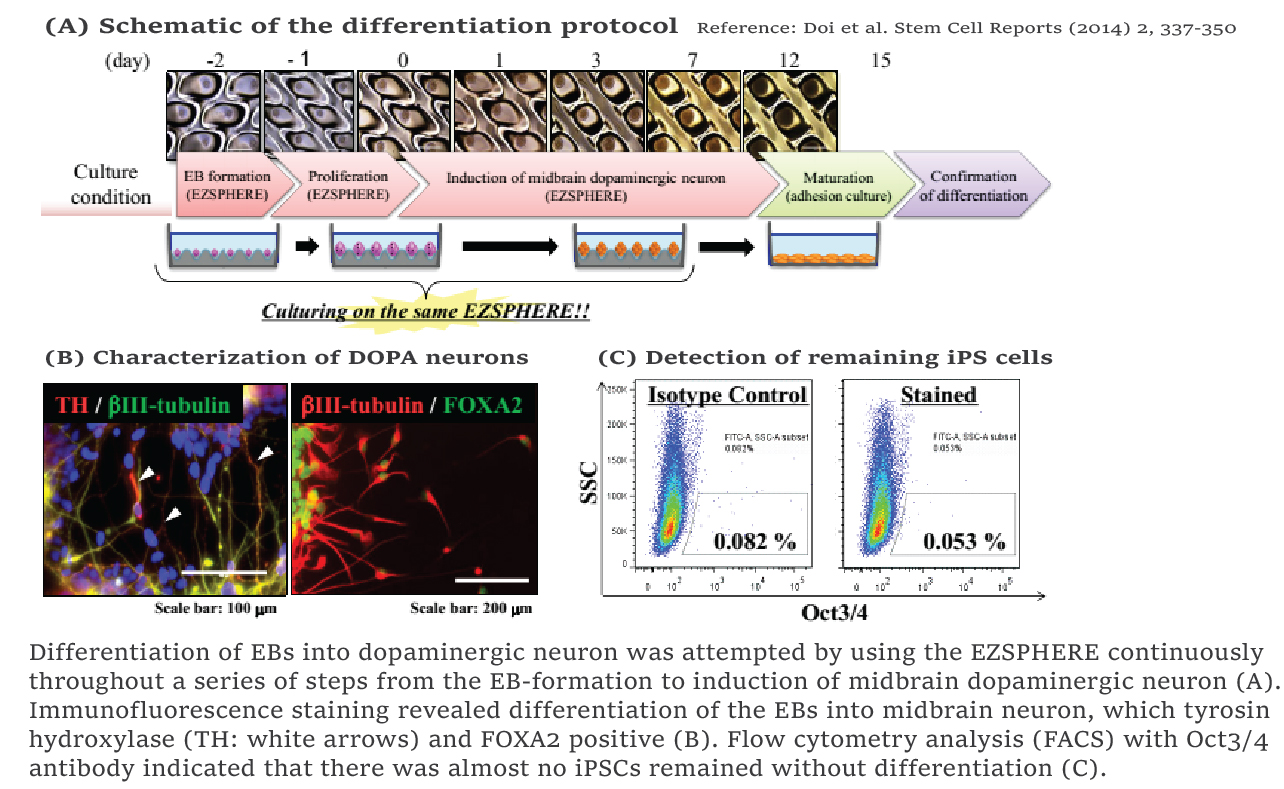 Induction of cardiomyocyte from the EBs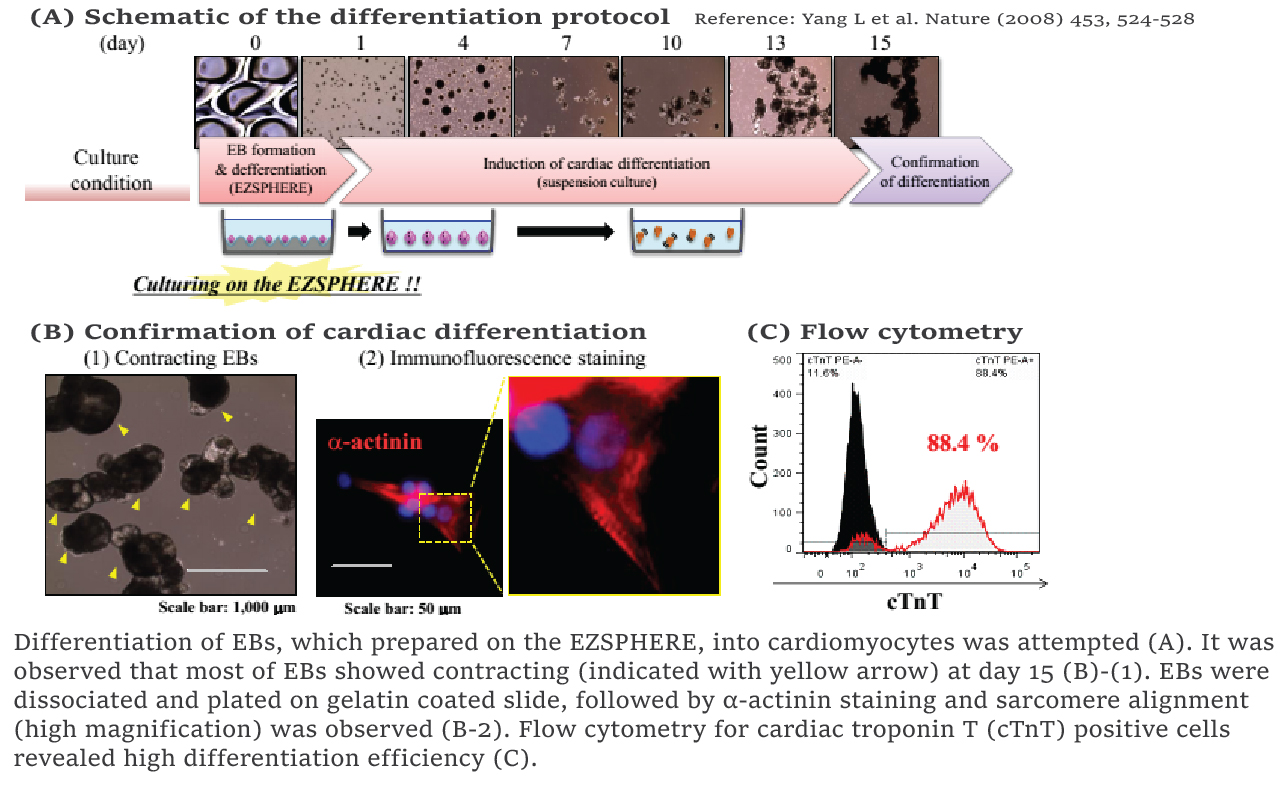 Ordering Information
| Product | Cat.No. | Storage | Quantity | Price(US$) | |
| --- | --- | --- | --- | --- | --- |
| EZSPHERE™ Variety Pack (35 mm dish), 6ea / pack | 4000-9VP | Room Temp. | 1 | 200.00 | Buy |
| EZSPHERE™ Dish 35 mm Well Size (µm) ... Diameter: 400-500, Depth: 100-200 No. of Well ... 2,310/dish | 4000-900SP | Room Temp. | 10 | 375.00 | Buy |
| EZSPHERE™ Dish 60 mm Well Size (µm) ... Diameter: 400-500, Depth: 100-200 No. of Well ... 5,300/dish | 4010-900SP | Room Temp. | 10 | 400.00 | Buy |
| EZSPHERE™ Dish 100 mm Well Size (µm) ... Diameter: 400-500, Depth: 100-200 No. of Well ... 14,000/dish | 4020-900SP | Room Temp. | 10 | 425.00 | Buy |
| EZSPHERE™ 6-well Plate Well Size (µm) ... Diameter: 400-500, Depth: 100-200 No. of Well ... 2,400/well | 4810-900SP | Room Temp. | 5 | 250.00 | Buy |
| EZSPHERE™ 96-well Plate Well Size (µm) ... Diameter: 400-500, Depth: 100-200 No. of Well ... 80/well | 4860-900SP | Room Temp. | 5 | 250.00 | Buy |
| EZSPHERE™ Dish 35 mm Type 902 Well Size (mm) ... Diameter: 500, Depth: 200 No. of Well ... 2,310/dish | 4000-902SP | Room Temp. | 10 | 380.00 | Buy |
| EZSPHERE™ Dish 35 mm Type 903 Well Size (mm) ... Diameter: 800, Depth: 400 No. of Well ... 1,030/dish | 4000-903SP | Room Temp. | 10 | 380.00 | Buy |
| EZSPHERE™ Dish 35 mm Type 904 Well Size (mm) ... Diameter: 800, Depth: 300 No. of Well ... 580/dish | 4000-904SP | Room Temp. | 10 | 380.00 | Buy |
| EZSPHERE™ Dish 35 mm Type 905 Well Size (mm) ... Diameter: 1,400, Depth: 600 No. of Well ... 220/dish | 4000-905SP | Room Temp. | 10 | 380.00 | Buy |