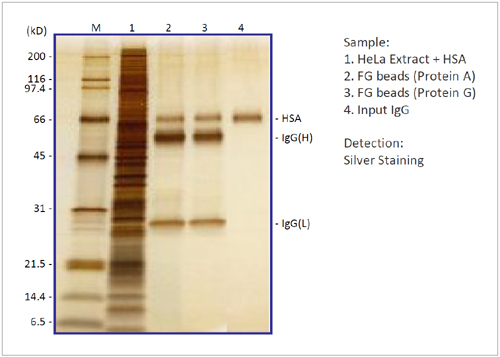 We checked the performance of FG beads (Protein A and Protein G) in an immunoprecipitation experiment. By using FG beads, antigen HSA was immunoprecipitated with high recovery and extremely low non-specific adsorption.
Immobilize anti-Human Serum Albumin antibody on FG beads.
Add 400 ng of HSA into 200 µg of HeLa cell extracts (200 µl).
Add 0.1 mg of each beads to HeLa cell extracts.
React for 120 min at 4°C and separate beads from the HeLa cell extract.
Elute bound IgG and HSA by adding Glycine-HCl.