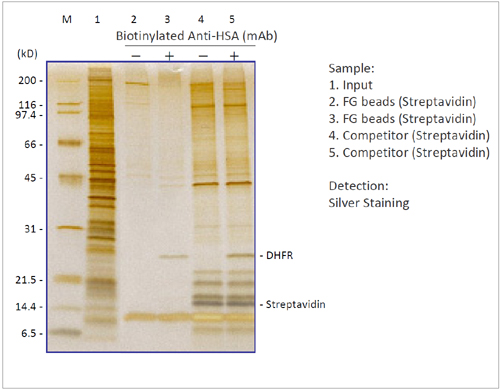 We compared the performance of biotinylated drug MTX (Methotrexate) immbilized FG beads with the beads of a competitor in a target protein purification expertiment. By using FG beads, MTX target protein DHFR was purified with extremely low non-specific adsorption.
Immobolize biotinylated MTX on Streptavidin beads.
Add 0.5 mg of each beads into 600 µg of HeLa cell extracts (200 µl).
React for 120 min at 4°C and separate beads from the HeLa cell extract.
Elute bound DHFR by adding elution buffer.