SunShell HFC18 (Hexa-Functional C18) is a Core Shell column designed specifically for the separation of proteins and peptides. SunShell HFC18 with the controlled ligand density and the special end-capping offers higher resolution and increased sample recovery than conventional C18 columns.
New Bonding Technology
Hexa-Functional C18 has six functional groups. This bonding makes the column much more stable under acidic condition.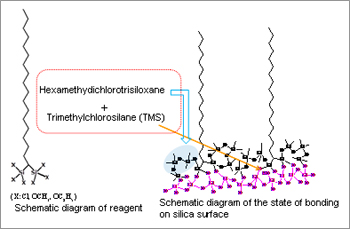 Stability under LC/MS mobile phase condition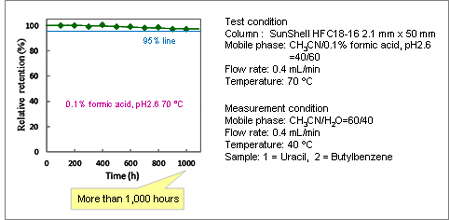 Separation of peptides: Tryptic digest of Cytochrome C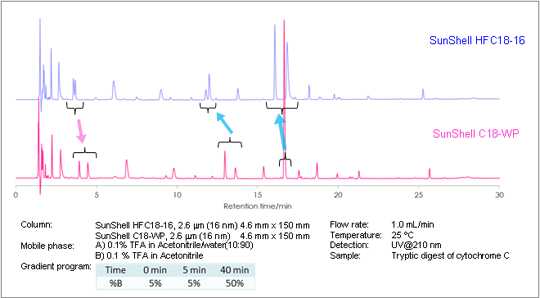 Separation of peptides: Tryptic digest of Myoglobin