EZSPHERE™
Cell Culture Ware for Spheroid Formation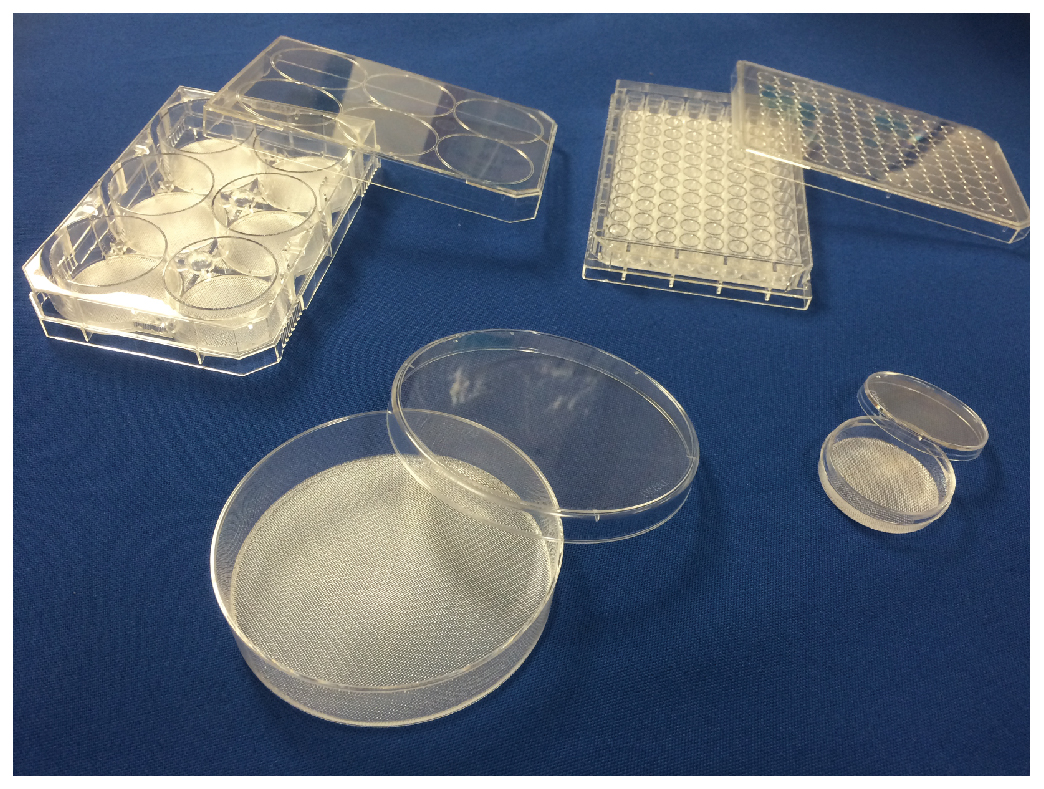 Three dimensional (3D) cell culture systems have gained in popularity as invaluable tools in broad applications of cell biology. 3D multi-cellular cell aggregates (Spheroid) can be formed by using a low attachment culture surface. However, variability in forming spheroids has been a persistent problem. EZSPHERE is specifically designed to form a large number of uniformly sized Spheroids and Embryoid Bodies (EBs).
Features
The surface of EZSPHERE is coated with very low binding 2-methacryloyloxyethyl phosphorylcholine (MPC) polymer.
EZSPHERE has a lot of evenly designed micro wells on the surface -- 6 different well size available.

Micro well type

Diameter (µm)

Depth (µm)

#901
200
100
#900
500
100
#902
500
200
#903
800
400
#904
800
300
#905
1,400
600
Publication
"Microfabric Vessels for Embryoid Body Formation and Rapid Differentiation of Pluripotent Stem Cells"
Unique micro-fabricated plastic vessel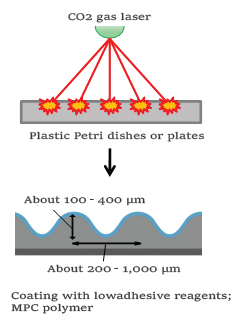 Useful for mass-production of EBs with uniform size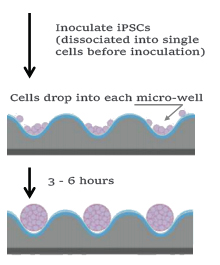 EB formation, proliferation and differentiation protocols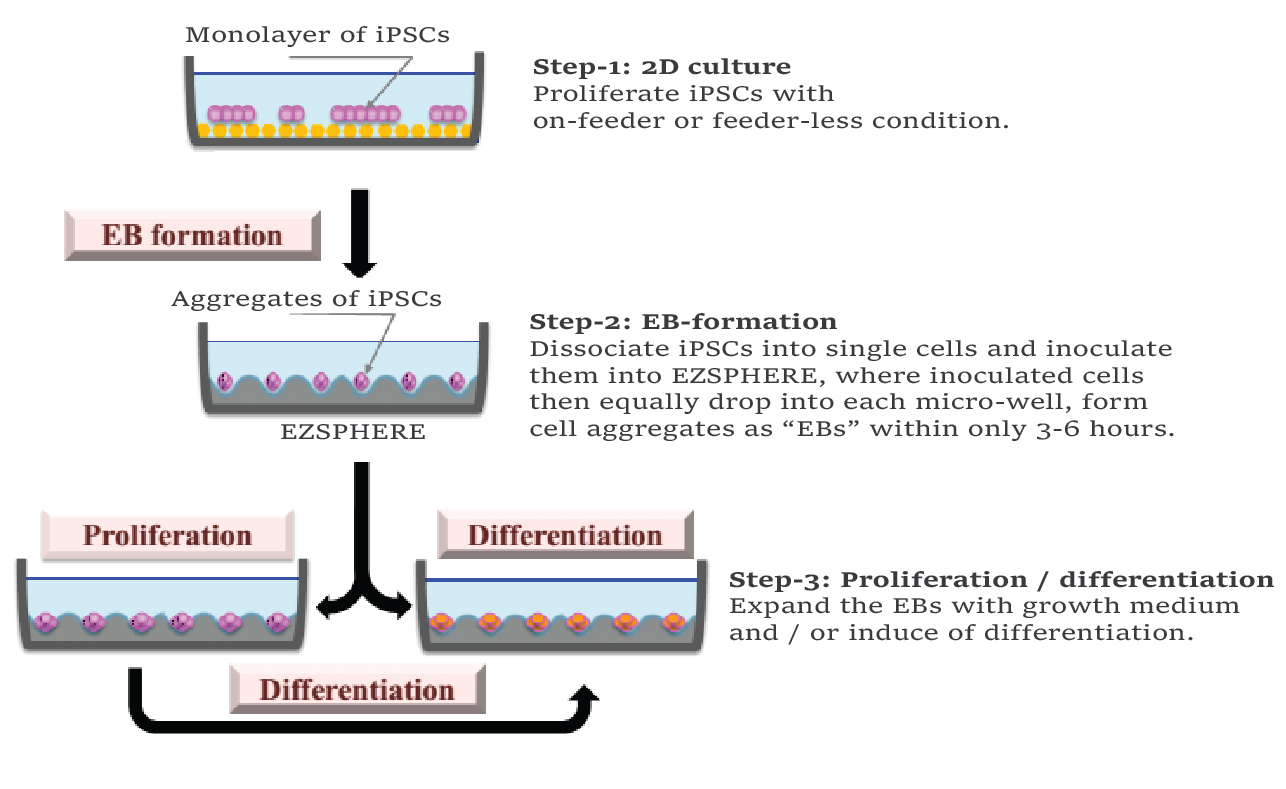 High efficient generation of EBs with uniform size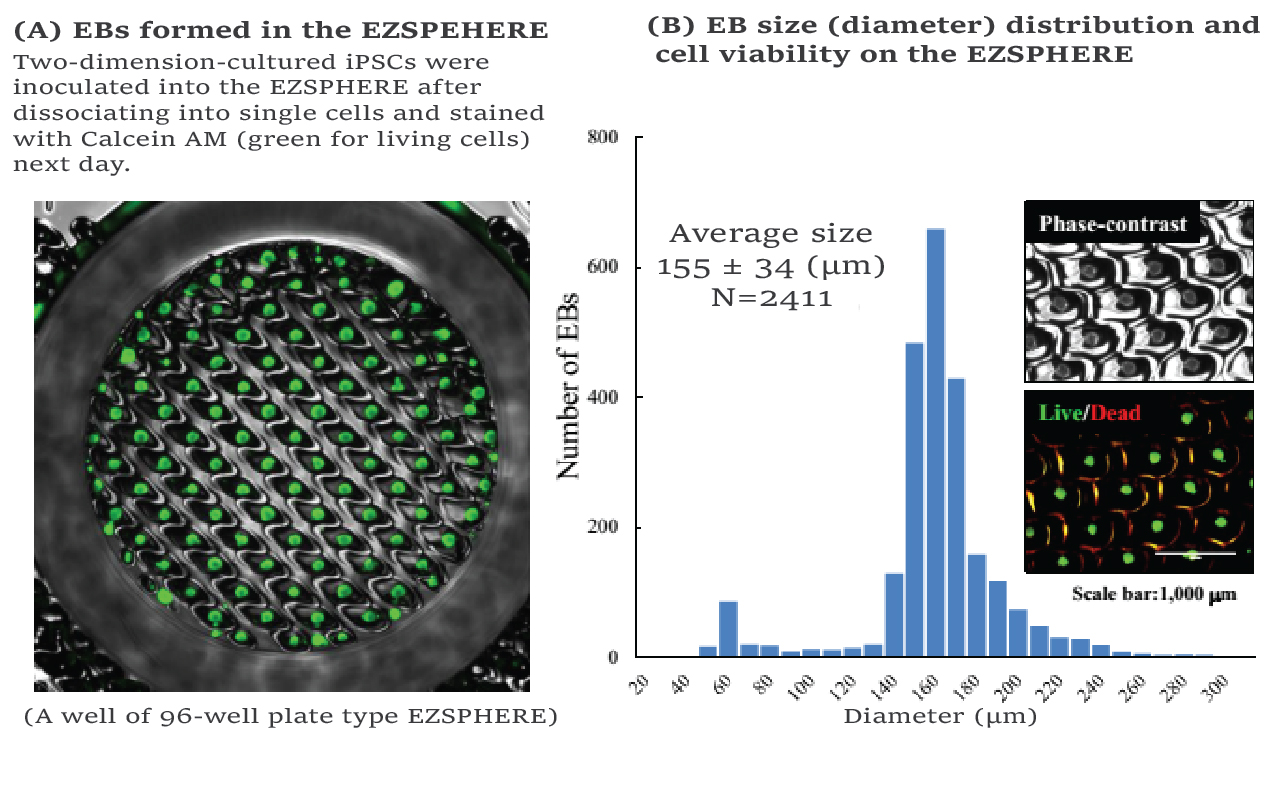 EB-size control with micro-well sizes or inoculating cell densities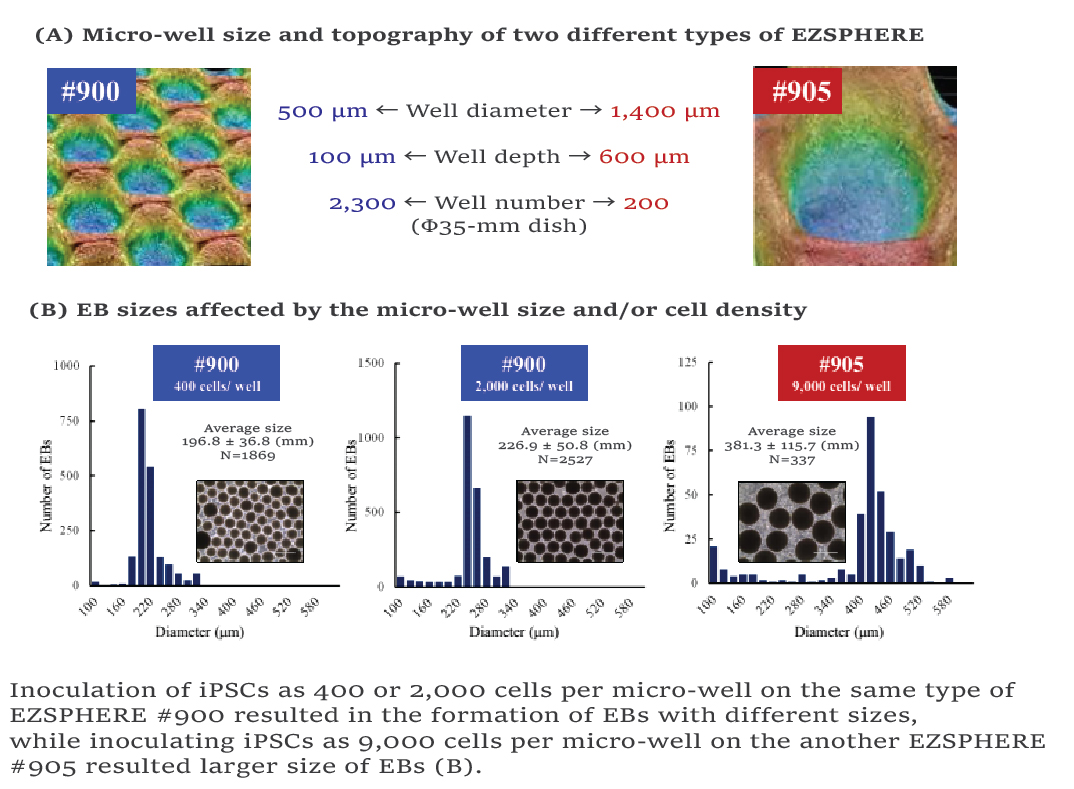 Proliferation of iPSCs with maintaining pluripotency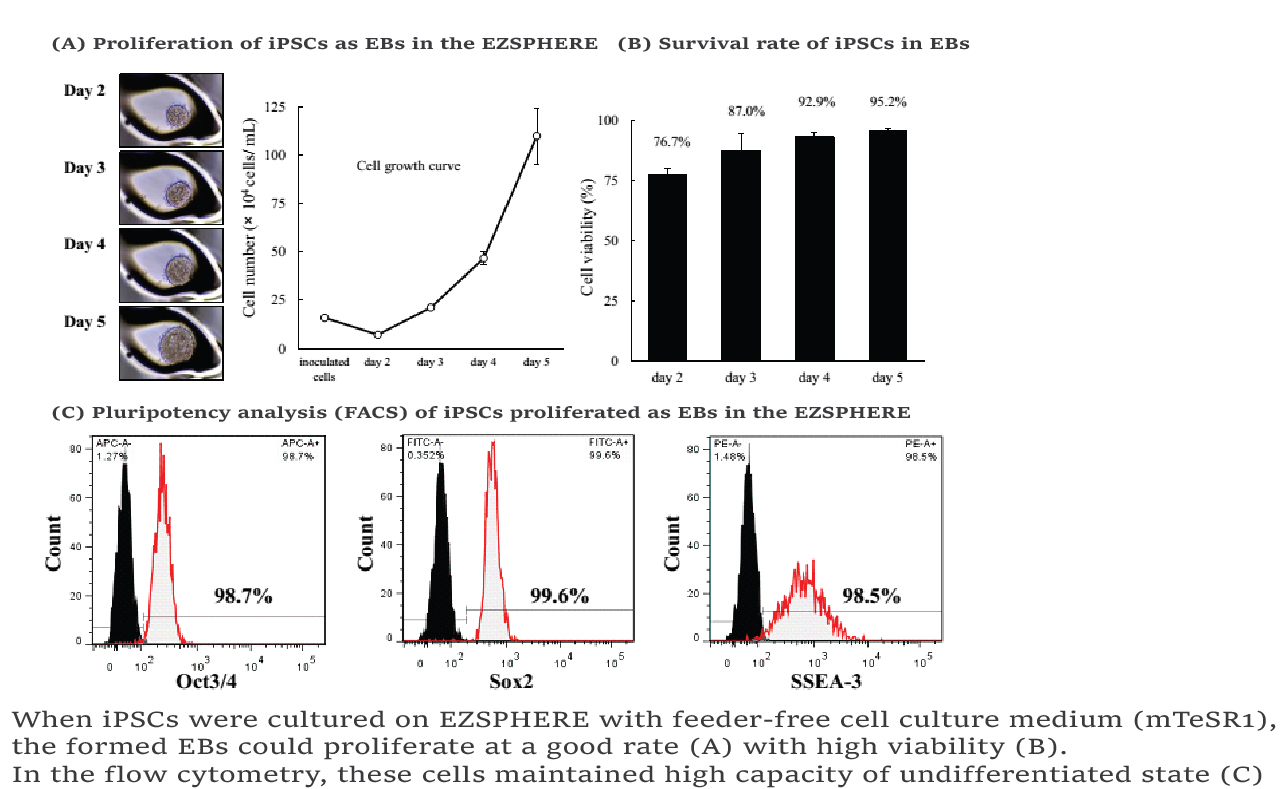 Induction of dopaminergic neurons from the EBs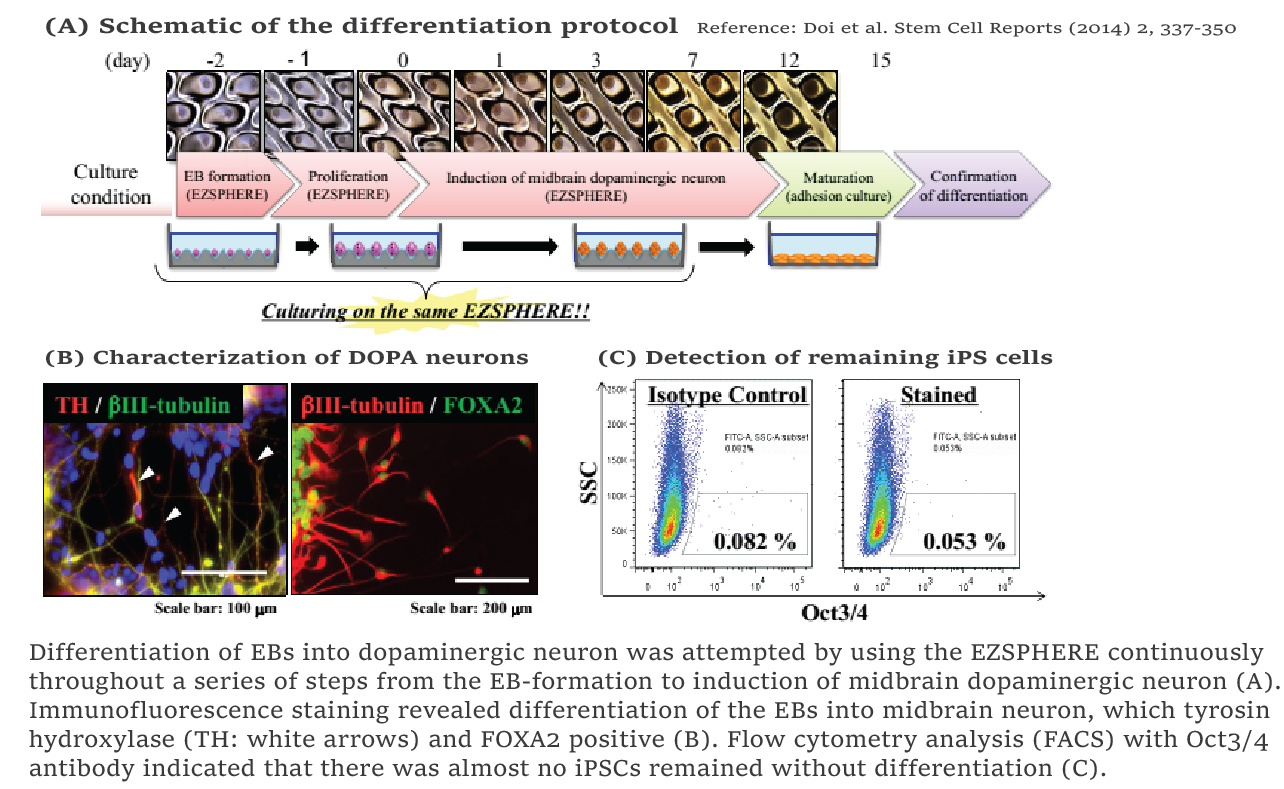 Induction of cardiomyocyte from the EBs